immersionED builds immersive historical video game learning modules!
Not only do our modules increase engagement with historical content,
but they also provide students with active learning experiences ideal for
the development of key transferable skills such as creative problem solving
and critical thinking.
Learn More
About immersionED
We build our learning modules
using Unreal Engine and pre-made digital assets or by partnering with video game companies with relevant historically set content to build educational modules on top of their existing game infrastructure. Through these approaches we reduce the time and capital required to create immersive and historically accurate experiences that better engage students.
Our Product Details
Our learning modules will be available via our web-based distribution platform
Teachers will be able to track student homework metrics such as time spent on each question and average score by question. Students can collaborate with their teachers and classmates on assignments and earn rewards for completing work or maintaining good grades.
Our Pitch Deck
Meet The Team
We're multidisciplinary team based around the United States with a passion for creating innovative educational experiences.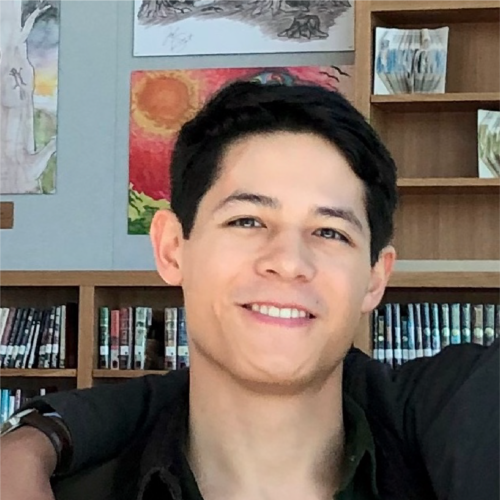 Chad Wilson
is the CEO and Founder of immersionED. For the past 5 years, Chad has worked to develop a unique background in business and education. He spent the first two years at Morgan Stanley doing investment banking, where he learned the best practices of business and honed his analytical skills. In that time, he progressed from building rote valuation models to crafting bespoke analyses such as an original regression to value a family's deserved premium for relinquishing control of a company. Afterwards, he transitioned to teaching where he began to directly explore the application of technology in education. In particular, Chad led the Pre-Modern World History team during the pandemic and initiated video game-based learning modules to drive student engagement. This led to improved class participation, homework completion, and test scores and was used on an ongoing basis grade-wide throughout the school year. Concurrent with his time at work, Chad volunteered at a mentorship program called Minds Matter first as a mentor for three years and then for two years as an associate board member, where he helped with their marketing approach, the primary fundraise of the year, and was selected as the sole associate board member to help guide their COVID reopening plan. Now he is a full-time MBA student at the University of Chicago Booth where he is taking courses concentrated on entrepreneurship and strategic management and is focusing on developing immersionED. In his free time, Chad enjoys meditating, reading, and watching the NBA.
Chad's background in business and education positions him well to handle the challenges of starting an EdTech company. He has a strong grasp on the technical aspects of finance from his work experience in investment banking and his entrepreneurial approach benefits from ongoing learning, guidance, and direct support from the Chicago Booth entrepreneurial department, where he plans to enter immersionED into the Social New Venture Challenge. Conversely, Chad has a lifelong passion for history and learning more broadly that led him to pursue historical studies as an undergraduate at Dartmouth College, including a study abroad program on ancient Greek history. He has already found novel ways as a teacher to instill this passion for learning upon younger generations of students through engaging digital learning solutions that draw on video games and is ready to expand on this successful approach through immersionED.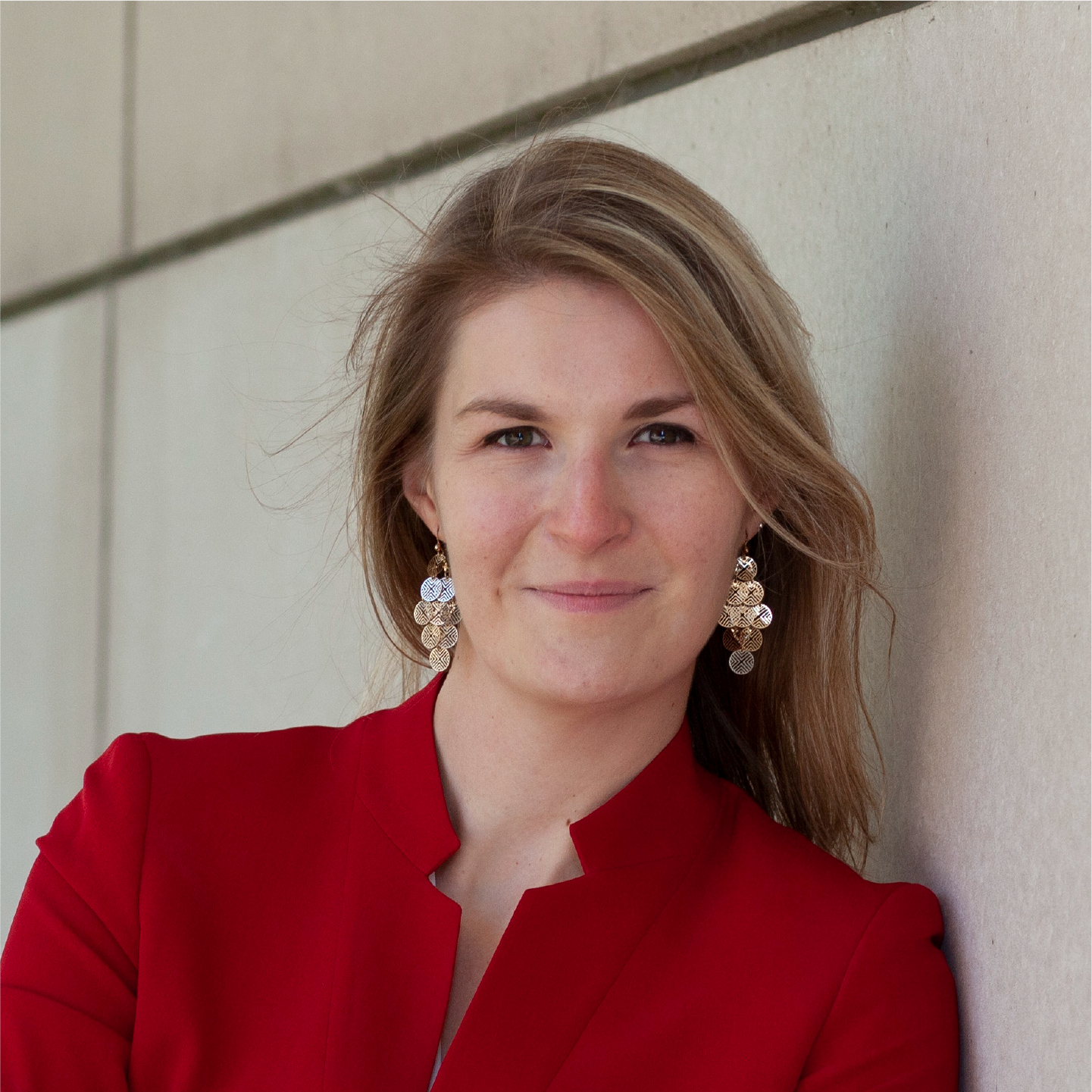 Irina Gavrilova
is a Product Manager at Enova International, a financial services company. In this role, she collaborates with the Software Engineering and Strategy & Analytics team to develop the company's major brand, an installment product for subprime lenders. Prior to joining Enova, Irina was the Product Manager and head of US Technology Team at Surgical Solutions and was named one of twenty Rising Stars in Tech by Crain Business Chicago in 2020. While there, she oversaw the proprietary custom-developed Android app, Surgical Solutions Cost Management Platform (SCMP), designed to log field cases and generate operating room support analytics. As head of the US Technology team, she managed the company's digital infrastructure and all IT vendors. As a Product Manager, she owned the SCMP product roadmap, oversaw user onboarding and tool implementation, streamlining billing and operations across all 33+ client hospitals. In tandem with her digital efforts, Irina also served as the field operations liaison, collaborating with HR and Operations teams on developing and implementing organizational processes based on field feedback. Prior to joining Surgical Solutions, Irina was a Program Officer at the Chicago Council on Global Affairs where she worked on gender and global development programming. While there, she co-conceptualized and executed two annual flagship symposia alongside 7-9 other themed and policy-rich programs and events aligned with Council's strategic priorities. Irina is currently pursuing an M.B.A. at the University of Chicago Booth School of Business and holds a B.A. in Theater Studies with a concentration in directing from Yale University. In her spare time, Irina chairs the young professionals board for the Chicago-based community college-centric nonprofit One Million Degrees and trains as a boxer.
Irina is excited to join the team and contribute her experience as an operator and creator of systems. Prior to transitioning to tech, Irina gained a wealth of experience working in education and the arts; her roles have included directing theatre productions, serving as Editor-in-Chief for a multilingual magazine, running global development programs for a think tank, and chairing a young professionals board for a community college-centric non-profit. At Booth, she is pursuing the Operations concentration and is focusing on learning how to run efficient and successful businesses. From directing theatre productions to managing digital applications, she has developed a passion for running well-orchestrated projects and effective teams. Irina is looking forward to channeling her operations knowledge and passion for education into her work at immersionEd and helping set it up for success.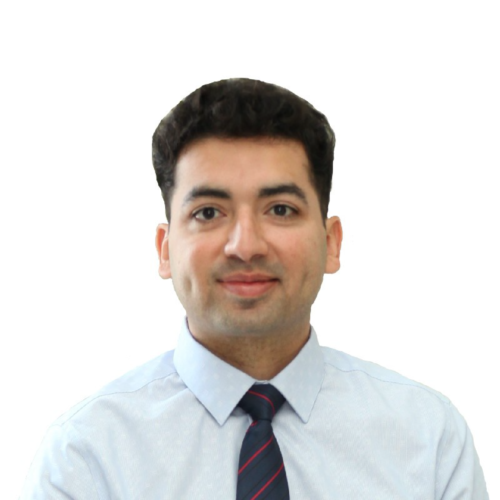 Farhan Shaukat
is a part-time MBA student at Chicago Booth and has a bachelor's degree in Electrical Engineering. Farhan has almost ten years of experience working in the software services industry at Bamboo Rose, a B2B platform that simplifies the product creation and delivery process using intelligent engines for optimization, costing, order management, and scheduling.
As a senior manager and technical consultant, Farhan has worked with major retailers like Gap, Tailored Brands, Ross, Urban, lululemon, and American Eagle. As a result, Farhan has been exposed to a lot of different software, frameworks, processes, and management tools. These range from middleware/ETL tools like MuleSoft to third-party applications like Oracle RMS. He can bring all that experience to the table at immersionED. Moreover, Farhan's role has evolved over the years which has given him the breadth of knowledge and skills needed to manage resources and provide solutions at many levels of an organization. Starting as a software engineer, Farhan worked on the front-end and the back-end of the application. He then moved to the technical professional services department where he worked with several global retailers and helped them upgrade their tools and processes to incorporate the Bamboo Rose software within their software suites. This same process of integration with various corporations' proprietary software will be needed at immersionED when immersionED integrates with a AAA studio's games. Additionally, as every company's processes are different, Farhan has developed the versatility needed to solve specific business problems for specific applications.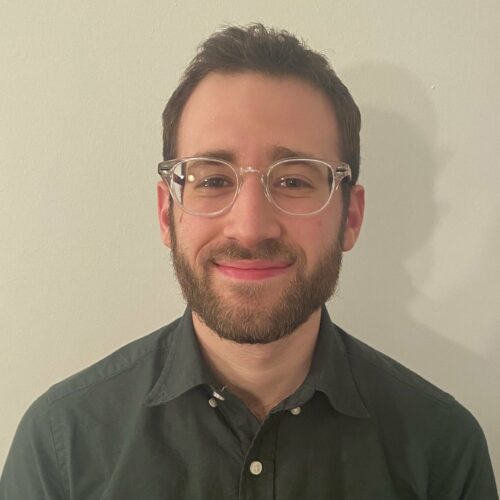 Jay Kasakove
is a curriculum designer, specializing in history and social studies. His work covers every area of curriculum production: course design, lesson plans, assessments, and pedagogy. Previously, Jay taught high school history in New York City with Chad. Jay brings experience and expertise in crafting engaging learning tasks and overall curricula that drive toward educational achievement and applies this towards the creation of historical learning modules at immersionED.
Angus Fletcher is a Professor of Story Science at Ohio State's Project Narrative. His research into the psychological effects of narrative has been called "mind-blowing" by Malcolm Gladwell and "life-changing" by Brene Brown. His research partners include the Worthington Public School District and US Special Operations. He will help advise immersionED on how storyworlds, plot trees, and other narrative elements can nurture skills and wellbeing benefits such as curiosity, creativity, and resilience.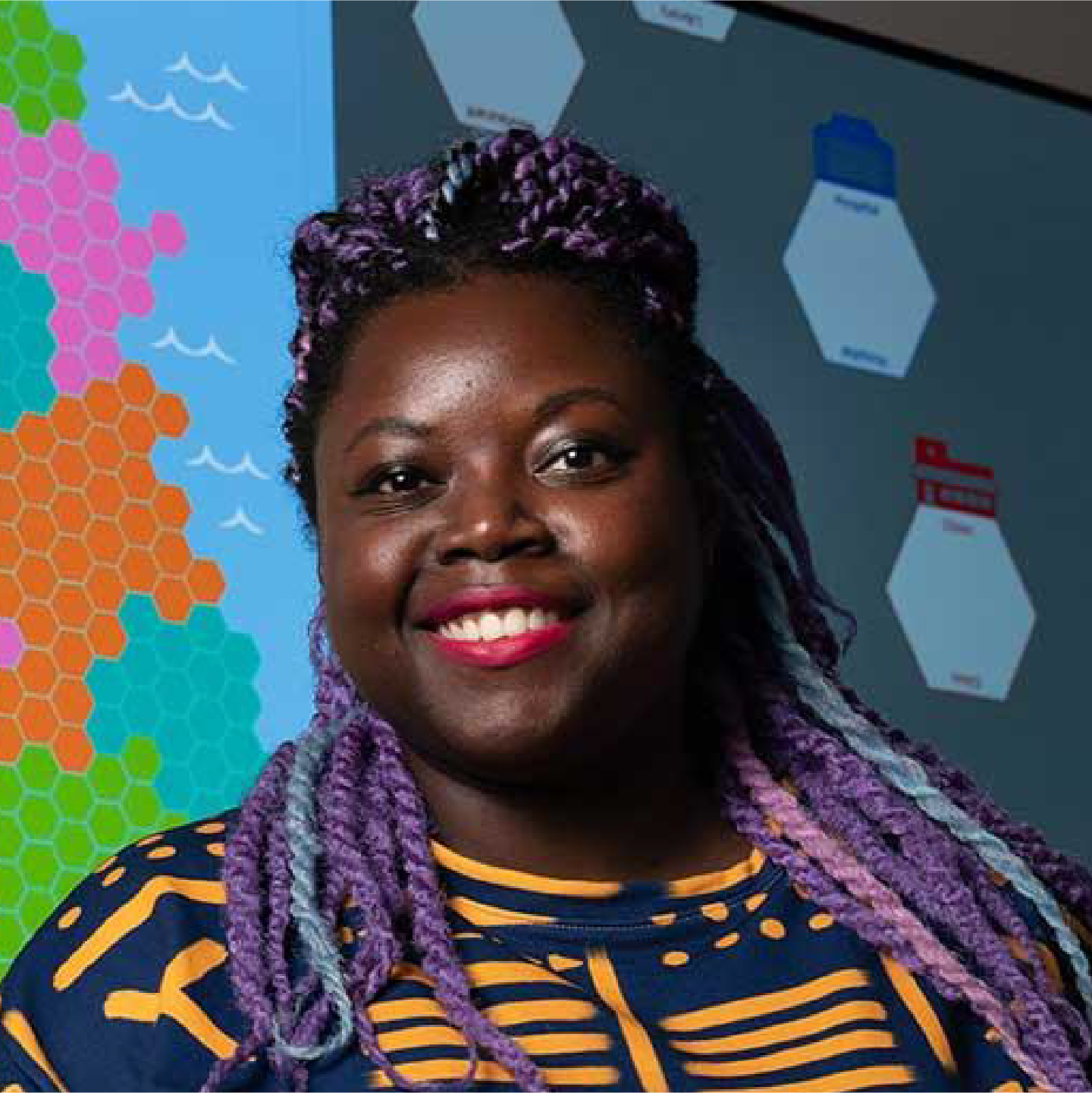 Ashlyn Sparrow
is an independent game designer. Her work focuses on creating socially impactful games and health focused app interventions. In 2013, Ashlyn was the Learning Technology Director of the Game Changer Chicago Design Lab at the University of Chicago, devoted to creating game-based health interventions supported by funding from the National Institutes of Health and the National Science Foundation. During her tenure she designed and led the production of
The Source
,
S.E.E.D
,
Hexacago Health Academy
,
Bystander
, and
Prognosis
. In 2018, She became the Assistant Director of the Weston Game Lab (WGL) at the Media Arts, Data, and Design (MADD) Center at the University of Chicago where she teaches undergraduate, graduate and K-12 students how to design their own games while uncovering the sociopolitical implications of their designs. Through WGL, she has developed a series of alternate reality games including Indiecade award-winning game
Terrarium
,
A Labyrinth
, and
Echo
. In addition to her work at WGL, she works as a game designer and programmer in Chicago, having worked on
Oni Fighter Yasuke
for Waking Oni Games.  
Ashlyn will serve in an advisory role with immersionED bringing her expertise on storytelling, games, emerging new media forms to explore social and emotional health issues, social justice, and civic responsibilities with youth and other marginalized communities. In particular, Ashlyn has agreed to help spearhead our hiring process for coders including a full-stack developer, UX designer, and IT person / engineer for creating our platform to host the assignments and an engine programmer and tools programmer for building out the homework modules into the game engine.