Honored to be featured by StartU, which highlights promising student-led startups! Thanks Armaan Bhatia for believing in immersionED and its mission!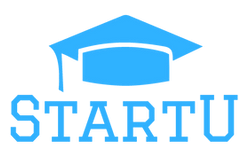 Below is a snippet of the StartU immersionED article, to read the whole article please visit StartU at https://www.thestartu.com/post/immersioned
The immersionED story
With the global uncertainties posed by the onset and rise of Covid-19, education as an industry faced massive challenges in equipping itself for the digital world and remote learning. Education systems were not built to deal with lockdowns posed by the pandemic, which compromised the way students and teachers engaged with each other for better outcomes. While schools and teachers were coming up with innovative techniques for engaging with students, Chad Wilson (founder of immersionEd and first-year MBA student at The University of Chicago Booth School of Business), who at that time was a high school history teacher at the Success Academy Charter Schools, introspected and took inspiration from his personal life and developed an innovative way to teach history leveraging Twitch as a platform and video games including Assassin's Creed to make lessons more interactive. Chad is tapping into revolutionizing how approximately 27M students across grades 6 to 12 learn and develop inside and outside classrooms.
"While many teachers struggled during this time of change, I found even greater success in my digital classrooms than my physical classrooms by tapping into the teenage culture."
The Education Platform
Chad and his team at immersionED aim to develop interactive video game learning modules deployed in public and private schools to move historical learning from the past into the future. They partner with video game companies to build educational modules on top of the existing game infrastructure. Through this, they reduce the time and capital required to create immersive and historically accurate experiences for partnered schools across the United States. These modules will be available on a proprietary web-based platform only available to partnered schools and their students and teachers. Based on conversations with existing students, creative learning experts, and teachers, immersionED's gaming modules look to provide the following value proposition:
Make learning fun and engaging: 75% of the US population under 18 years plays video games. The immersionED platform will leverage this interest in gaming to provide interactive homework modules to improve the outside of classroom learning experience, thereby increasing homework completion rates. Students will also be incentivized to complete assignments through rewards for completing work or maintaining good grades (e.g., cool badges, gear, character outfits, etc.)
Provide active, experiential learning outside the classroom: Based on Chad's experience and the expertise of creative learning savant Professor Angus Fletcher, these modules will allow students to role-play as varying historical characters. Through this, they will learn content while simultaneously deploying inquiry-based decision-making around topics such as social priorities and budgetary constraints in this multimodality setting, thereby developing transferable skills tailored for the 21st century.
Enable real-time student performance tracking: immersionED's modules will be available through their digital distribution platform (like Steam for education) accessible to students and teachers. Teachers will be able to track homework metrics such as time spent on each question and average score per question. Teachers will also better understand their students' strengths and weaknesses based on the information provided.
The journey so far and the path going forward
Chad started working on the immersionED concept before joining Chicago Booth as a full-time student. Over the last 10 months, he has put together a team of 10 members with diverse experiences with a common purpose at immersionED. Currently, they have a gaming partnership and are developing their first prototype module for history classes and aim to deploy it with a set of partner schools next year.
They were selected as part of the prestigious Elite 200 at the world's top EdTech conference, the ASU / GSV Summit, and are currently competing for funding at Booth's Social New Venture Challenge (SNVC).
On the John Edwardson, '72, Social New Venture Challenge (SNVC)
Currently, immersionED is one of the semifinalists at the University of Chicago for the SNVC. The team is currently working hard with their existing stakeholders and faculty members as part of the SNVC to build a compelling product and presentation for the final competition. Beyond this, they are also going to begin their fundraising journey with potential Angel or Seed investors who are willing to back the platform's potential.